Junkyard
An adaptation of Jussi Parikka's essay,
"Malware as Operational Art: On the If/Then of Geopolitics and Tricksters,"
from Het Nieuwe Instituut's 2019 exhibition,
Malware: Symptoms of Viral Infection
. Parikka's text encourages a reconsideration of glitches and instances of computer failure as the norm.
The structure of this book references the skeletal syntax of the web and the layered, nested anatomy of HTML. Smaller moves—the unravelling typography and cut paper revealing a computer-generated texture on the inner folds—seek to reinforce this theme of perceived danger, offering an uneasy, anti-reader friendly experience.
2020. 3.5 × 6.5".
Basic Space
Assets for a speculative festival, Basic Space, that explores the potential of abstracting meme formats. Hover states on
the microsite
reveal not only the skeleton of the title's letterforms, but also additional information about the festival.
2021. 11 × 17".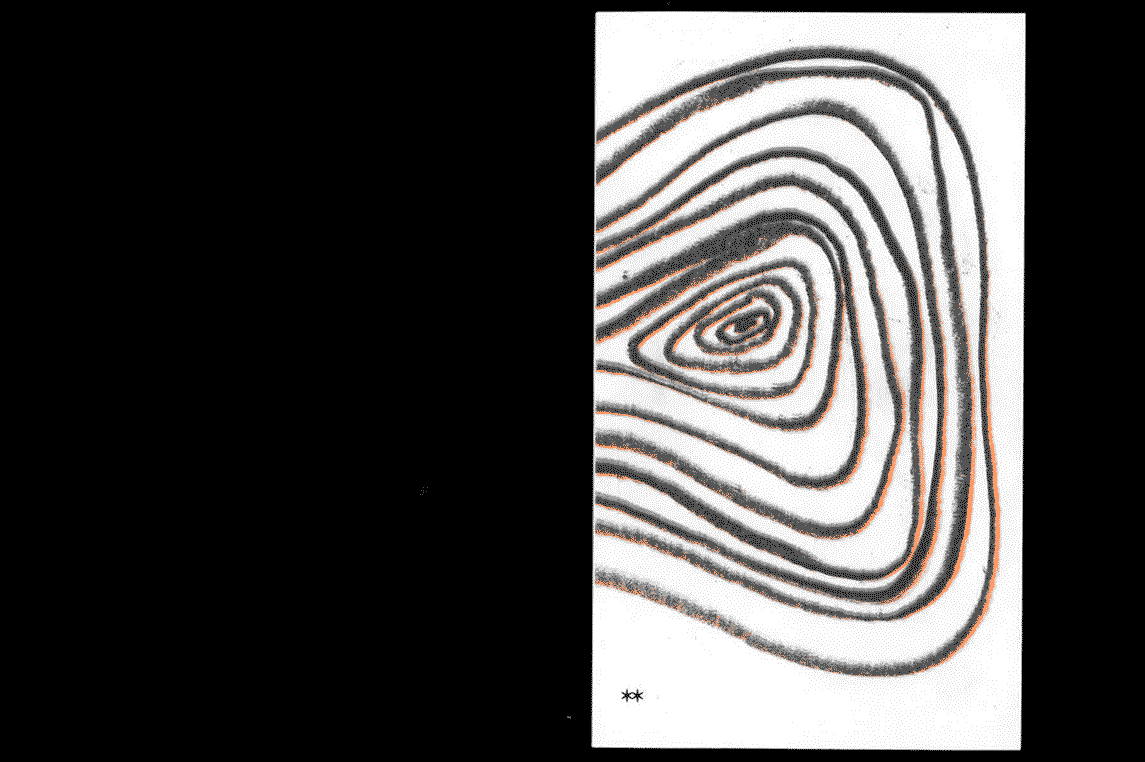 Are.na Annual
Editorial design with Daniel Pianetti for the
2022 Are.na Annual
, a collection of essays, interviews, and artwork from the Are.na community.
2022. 4.5 × 7.7".
Refringo
An interactive modular alphabet that explores chance relationships between part and whole.
Composed entirely of <div>s,
Refringo
pays homage to two artworks on campus. The visitor's errant cursor launches series of transformations—the <div>s warp and blur, withdrawing to the distance.
2021.
Remake
Editorial design for
REMAKE
, an annual journal celebrating undergraduate first-year work. Dedicated to changing the top-down hierarchy of creative and academic content,
REMAKE
showcases a range of content ranging from art and research to creative writing and interviews.
2021. 8 × 10".
Nostalgia Loop

A broadsheet housing two articles about the role of nostalgia in global and American politics. Influenced by the comfort of vintage food graphics, this newspaper considers how complacency can be dangerous.

2021. 13.8 × 19.7".



Experiments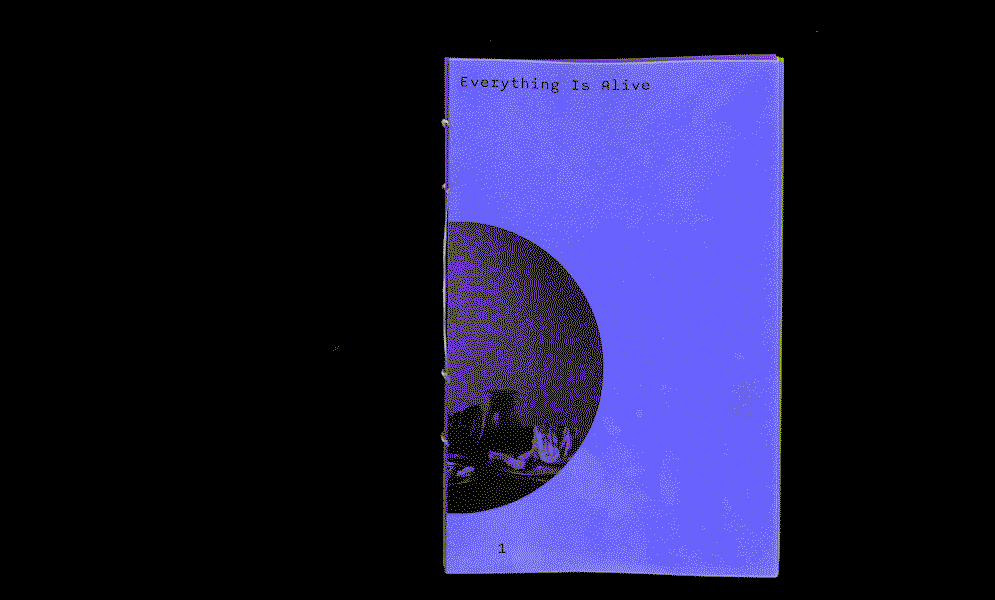 The Shape of Language
typesetting five episodes of
Everything Is Alive
to explore how a conversation can take form.
WUPR: Rot & Rebirth
cover art for the
Washington University Political Review
.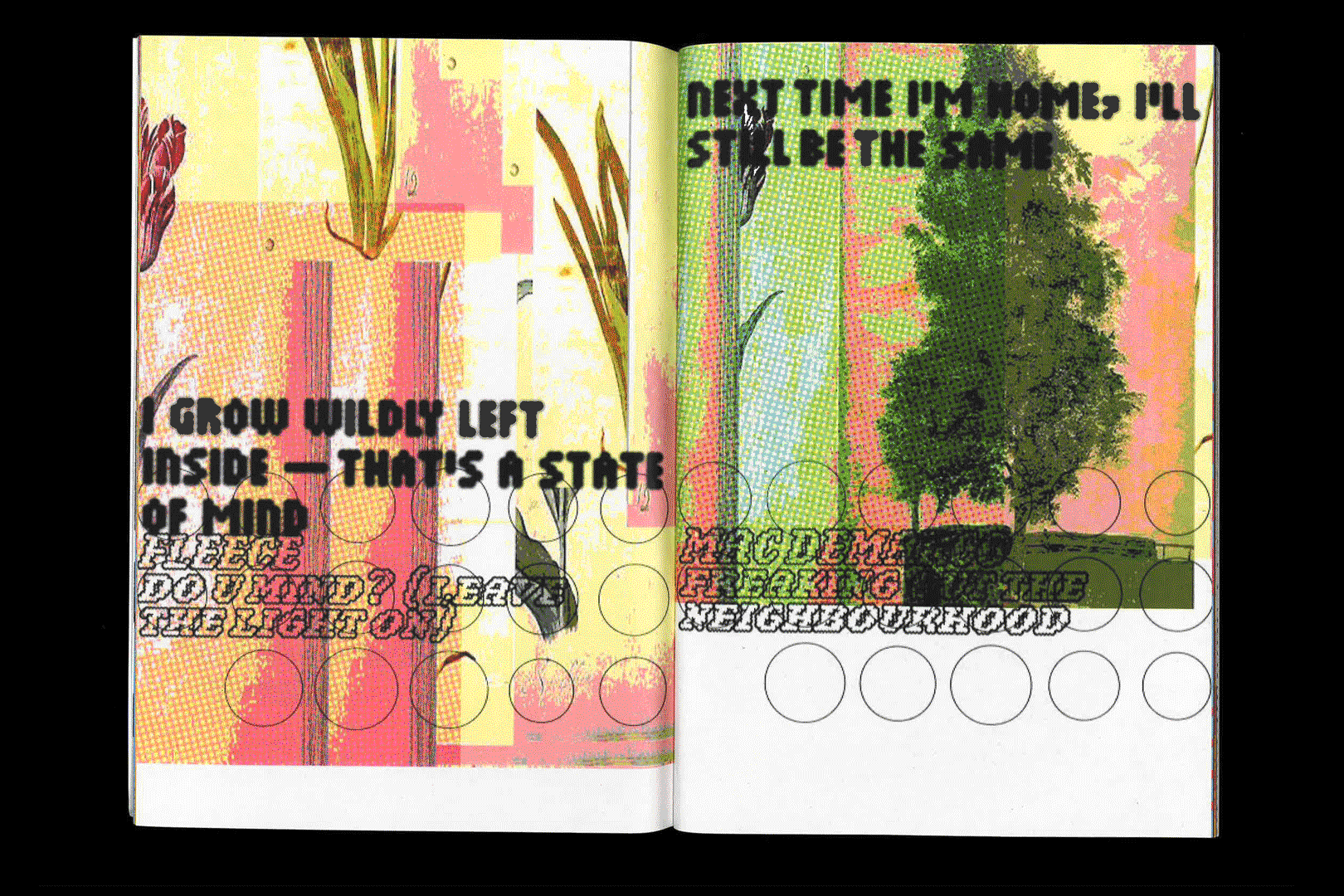 Generated Zine
generatively composed pages using data from songs by Fleece, Mac DeMarco, and Glass Animals.
Meme Engine Sampler
abstracting meme formats via a custom-made Drawbot program. A collaboration with Nathan Springman.
Glass Classification Index
generatively composed diagrams expressing different attributes of glass.
On Work
coffee sleeves that link to a
prototype
of a selfie filter. Pondering the nature of work and coffee culture. (Prototype contains flashing images.)
Ouija Board Seance
a crowdsourced poster that plays with the gesture of obscuring and revealing information. A collaboration with
Betsy Ellison
.
A Window For Two
an interactive program exploring the poetics of screenshots;
watch digital sunsets with your computer
.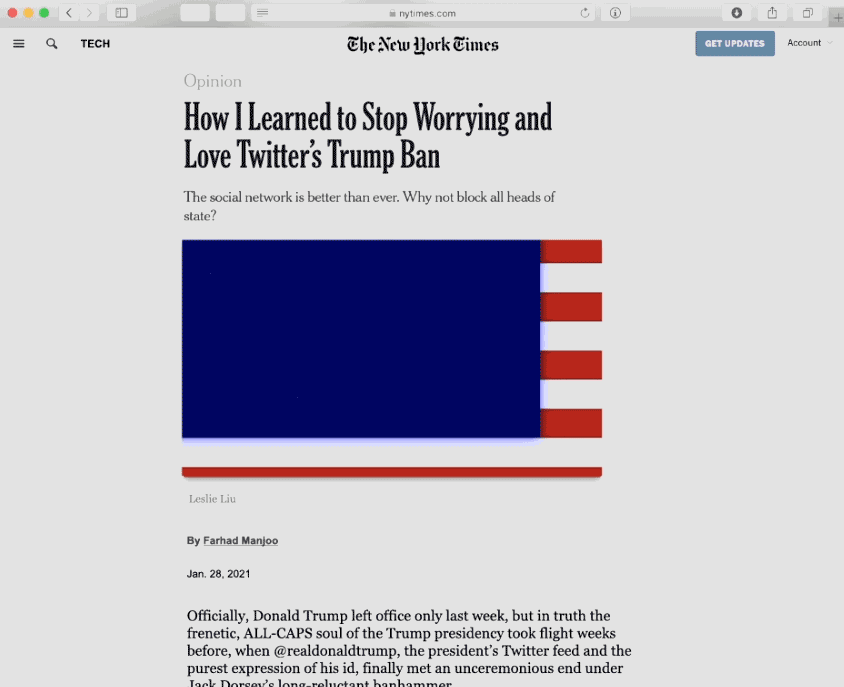 Twitter Ban
proposed accompanying typographic illustration critiquing an opinion piece.
Dear Visitor,

Here are some projects that I've especially enjoyed working on and am quite proud of. They range from publication design to one-off microsites playing around with HTML and CSS. I enjoy mixing media, shuffling the analog and digital.
These days I've been digging around the web, wondering about nostalgia in tech, cringe, advertising, and TV dinners. In general I'm interested in experiences that are magical, stuff that helps us reconsider intimacy and connection, as well as overlooked or ignored spaces online, in books, and beyond.
Thank you for looking at my work.



P.S. a note on the images on this site—many of them have been dithered to avoid lagginess.